Newscoding recommends: John Keefe announced the dates of his machine learning workshop:
https://www.nytimes.com/interactive/2019/07/03/world/asia/hong-kong-protest-crowd-ai.html
Description
BOOTCAMP: PRACTICAL MACHINE LEARNING FOR JOURNALISTS with John Keefe, the technical architect for bots and machine learning at Quartz
This intensive two-day bootcamp meets Saturday, October 26 from 10 am to 4 pm and Sunday, October 27 from 11:30 am to 5:30 pm.
The cost for this workshop is $750; $600 early bird rate before September 9
Level: Advanced
Welcome to the next generation of data journalism: Recognize cases when machine learning can help in investigations, use existing and custom-made tools to tackle real-world reporting issues, and avoid bias and error in your work!
Sifting through terabytes of documents or images might take years — unless you teach a computer to do it for you. Like a bloodhound, a machine-learning algorithm can take a "sniff," or sample, of what you're looking for and find "more like this." In this class, students will learn to recognize cases when machine learning might help solve such reporting problems, to use existing and custom-made tools to tackle real-world issues, and to identify and avoid bias and error in their work. Through hands-on experience, students will get an introduction to using these methods on any beat.
WHO IS IT FOR?
Take this class if you are a data journalist or anyone looking to learn more about the practical journalistic applications of artificial intelligence.
Some familiarity with coding will make this class much more useful to you. The class will use coding "notebooks" that allow you to run and tinker with code on powerful machines. You will need a laptop, but it doesn't have to be fancy. Also you'll be able to keep everything you do in class.
We'll focus on using the free, open-source "fast.ai" machine learning library. We'll be working in Python, but if that's not your main coding language, that's okay. Your notebook will be preloaded with the code you need.
CLASS PLAN
Friday
Evening: Optional meetup. For those in town, drinks and snacks gathering near the school. Meet each other and talk about possibilities.
Saturday
Morning: We'll get your laptops ready to go, and dive right in — using machine learning to classify images.
Lunch: Real-world examples of how machine learning has helped journalists, including some unexpected examples of how image-detection can be helpful.
Early Afternoon: More work with custom image sorting.
Late Afternoon: A basic, accessible tutorial of how machine learning works behind the scenes, followed by an hands-on introduction to using machine learning for text documents.
Sunday
Morning: Practical machine learning to help sort, explore, and get insights from gigabytes of text documents.
Lunch: Demos of third-party tools useful for simple analysis.
Early Afternoon: Follow-up discussions and help with anything learned over the weekend and a discussion about spotting and managing issues of data bias.
---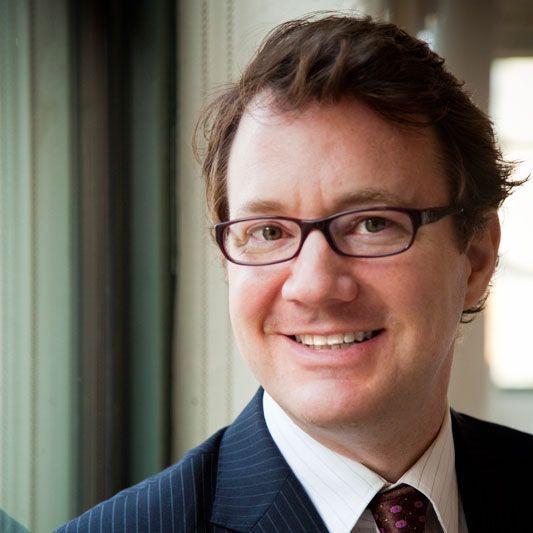 About John Keefe
John Keefe the technical architect for bots and machine learning at Quartz. There he has designed and created the AI Studio, a "teach-by-example" effort to help journalists at Quartz and other news organizations use machine learning in their reporting. He also teaches classes on bots and product prototyping at the Craig Newmark Graduate School of Journalism at CUNY.
Before joining Quartz, Keefe was Senior Editor for Data News at public radio station WNYC, leading a team of journalists who specialize in data reporting, coding, and design for visualizations and investigations. He was previously WNYC's news director for nearly a decade.
A self-described "professional beginner," Keefe is the author of Family Projects for Smart Objects: Tabletop Projects That Respond to Your Worldfrom Maker Media, which grew from his effort to make something new every week for a year. Keefe has led classes and workshops at Columbia University, Stanford University, the New School University, and New York University. He also has served as an Innovator in Residence at West Virginia University's Reed College of Media. Keefe blogs at johnkeefe.net and tweets as @jkeefe.
Date And Time
Sat, Oct 26, 2019, 10:00 AM –
Sun, Oct 27, 2019, 5:30 PM EDT
Location
Newmark Graduate School of Journalism at CUNY
230 West 41st Street
New York, NY 10036
Refund Policy
Refunds up to 1 day before the event